This recipe doesn't really have a blog portion.  I'm not even sure what to say about them other than, if you like Taco Bell's Fiesta Potatoes, then this recipe will be right up your alley, so let's get to it! 

Ingredients
Potatoes
Oil
Salt & Pepper
Grated Parmesan Cheese
Toppings:
Cheese dip
Sour cream
Green onions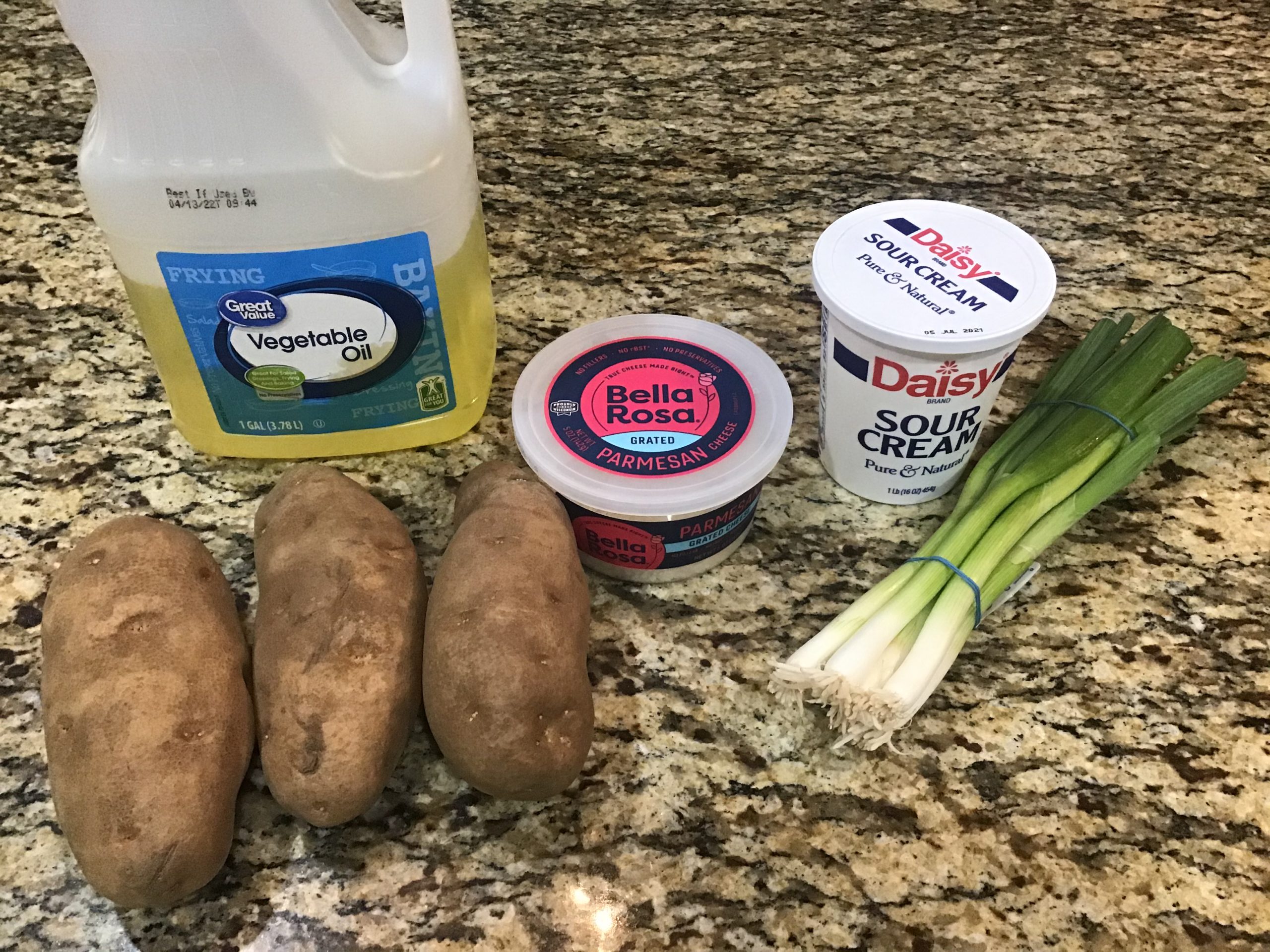 Directions:
Dice potatoes and put in a bowl.  Coat with oil, salt/pepper, and Parmesan cheese and stir to evenly coat the potatoes.   The amount of oil, Parmesan cheese, salt and pepper will depend on the amount of potatoes you use.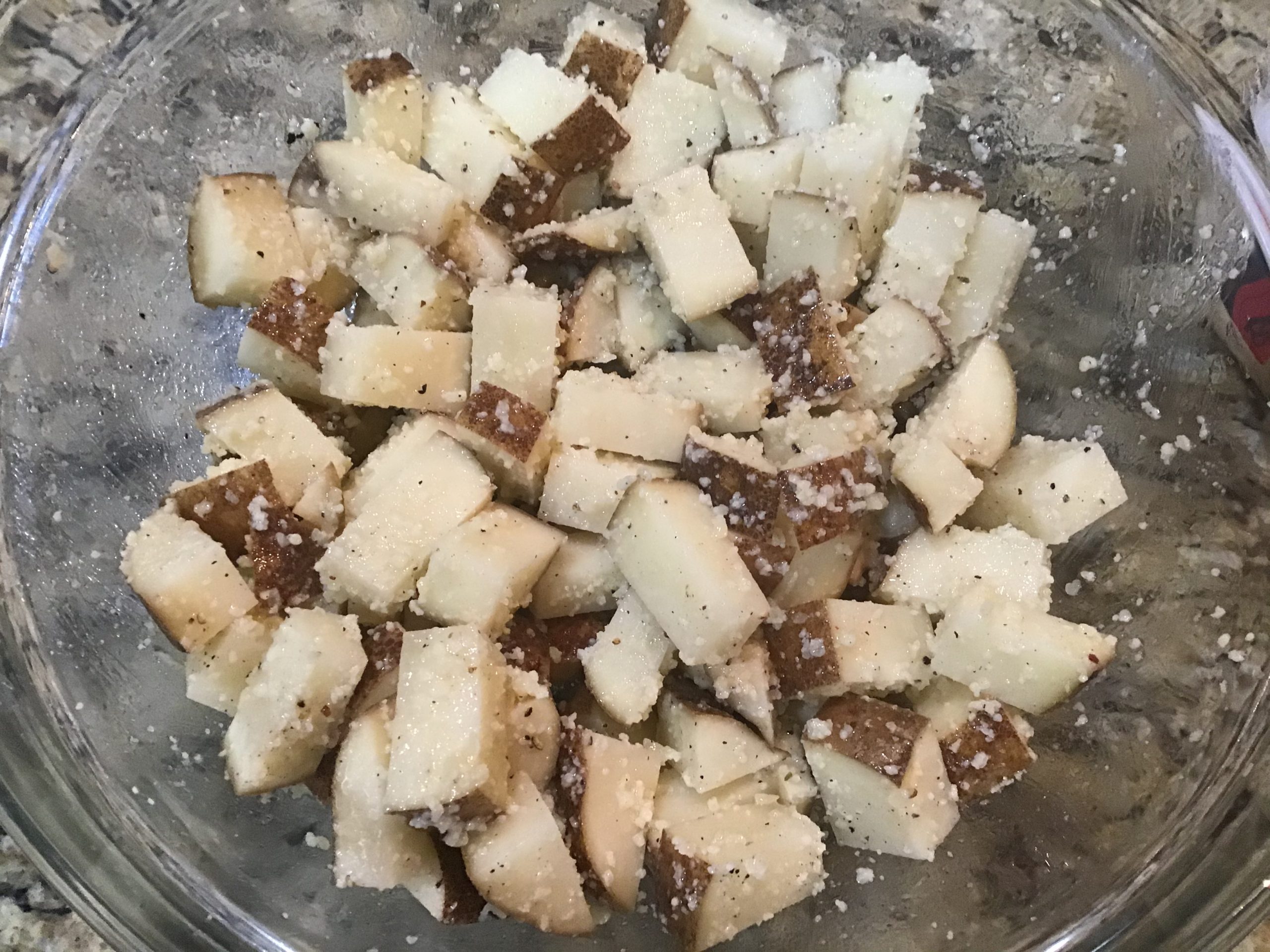 Place on a baking tray in a single layer.  Bake at 350 for about an hour to a nice golden brown.  You will want to stir them on the pan around the 30 minutes mark to evenly cook the potatoes.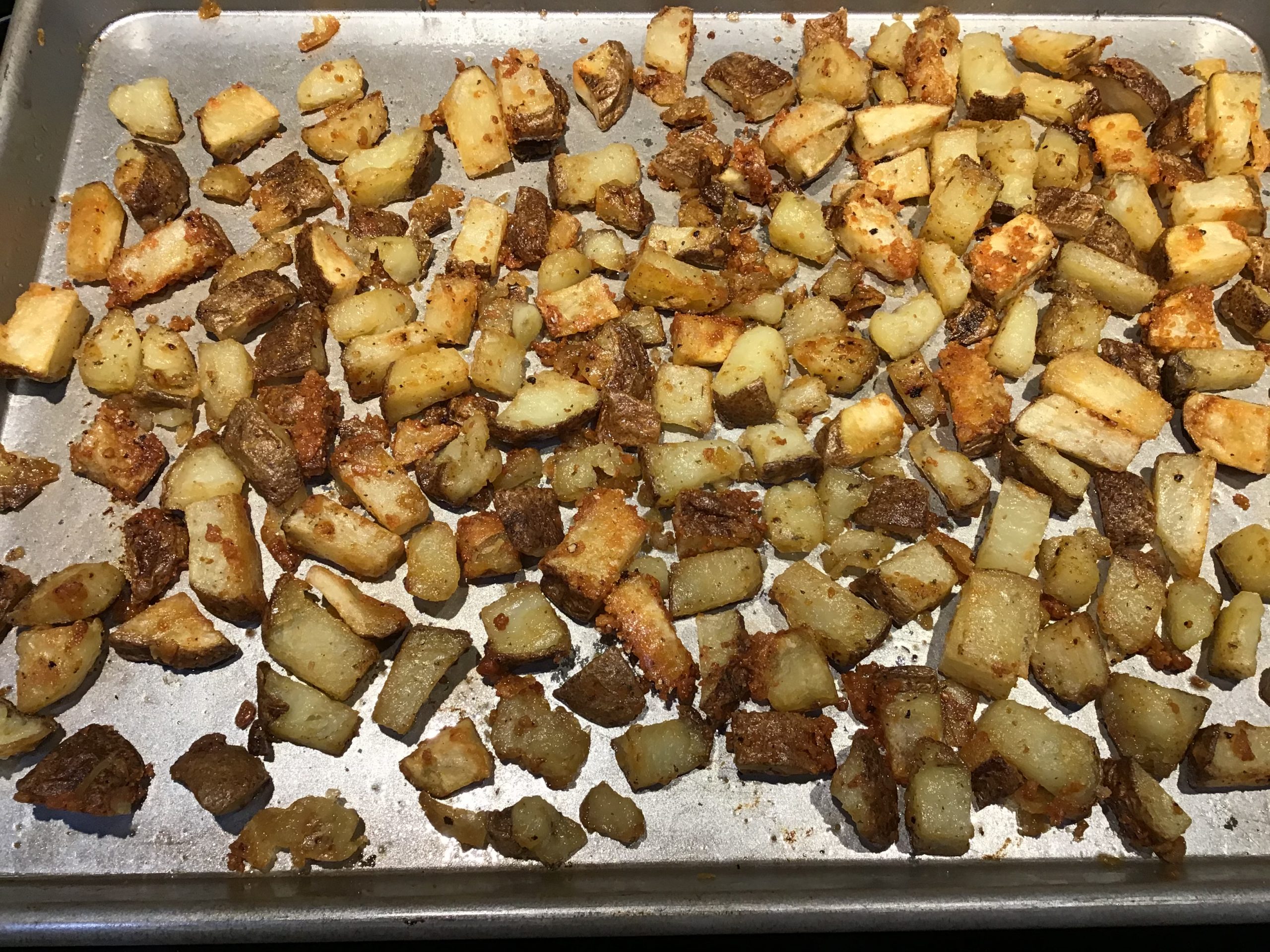 When your potatoes are done, simply serve them up topped with melted cheese (velveta cheese heated with a bit of milk works perfectly) sour cream and chopped green onions.  This makes a wonderful side dish for more than just tacos.