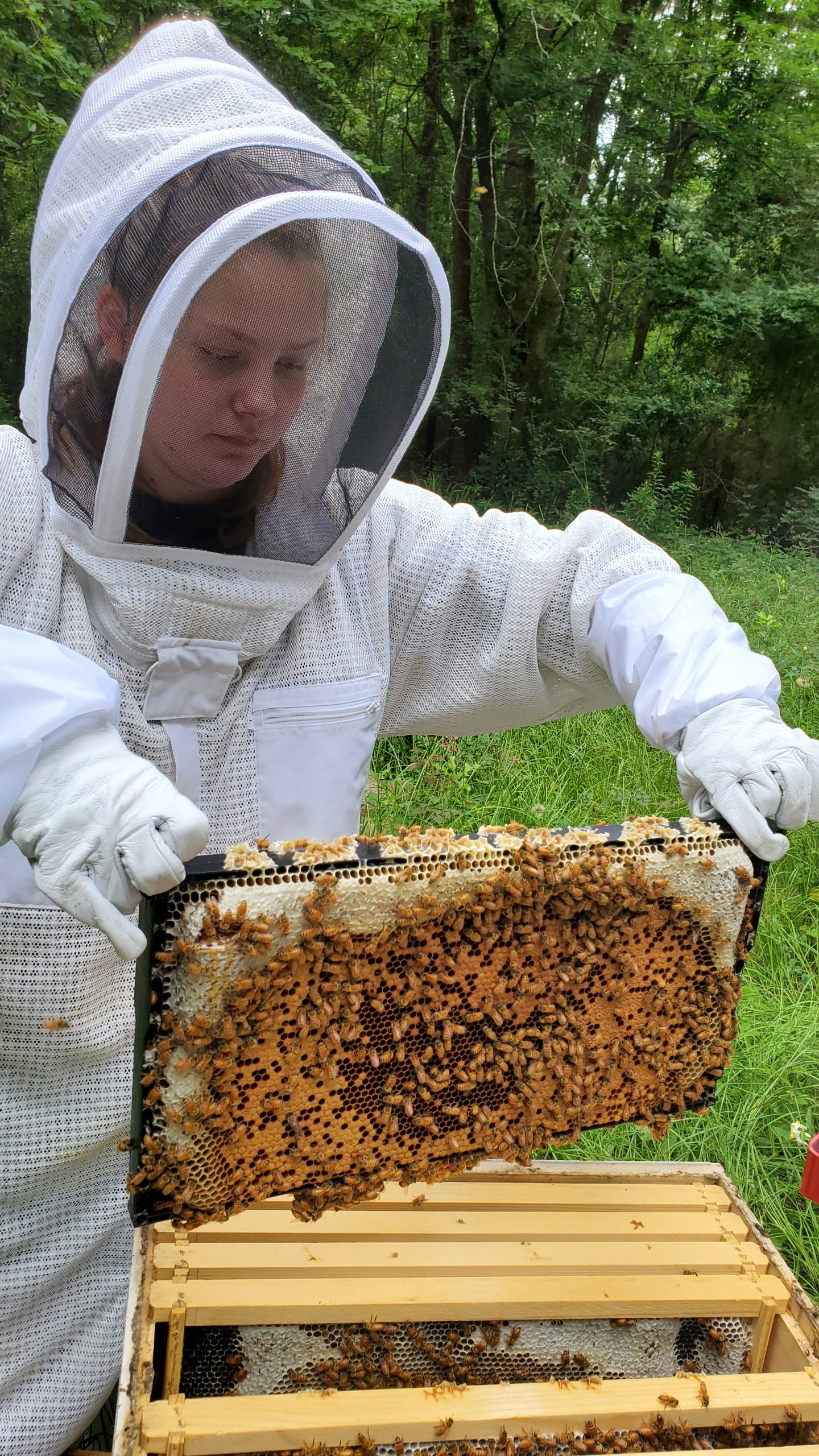 Beekeeping peer group
The CampV beekeeping peer group is open to Veterans and their families with children encouraged to attend with their parents, this can be and is a family friendly peer group and hobby. Limited gear is needed to participate, a bee suit with a veil or jacket with a veil, and gloves are all that you really need. If cost is an issue, please talk to one of CampVs Veteran advocates to find out how CampV can help.
If you would like to join the peer group or would like more information, please call us at 903-566-1010 or email us at [email protected], or feel free to stop by and talk to a Veteran Advocate. With our own apiary (bee yard) on site you don't have to go far to get in on the action. We look forward to hearing from you and having you in the group.