Travis Gladhill is the Executive Director at CAMP V.
Travis is originally from San Antonio, Texas and enlisted into the Air Force in 1996.  Following graduation from basic training, he began his career as a Vehicle & Equipment Technician at Bolling AFB, Washington D.C.  After serving 12 years as a mechanic, Travis was selected to become an Education & Training Manager where he served an additional 10 years.  Prior to his retirement from active duty, Travis was stationed at Buckley AFB, Colorado where he served as the Director of Education and Training Development for the Air Force Reserve Command.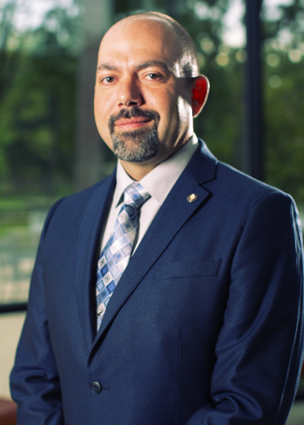 Travis' career in the military included eight duty stations and six combat deployments where he garnered several distinctions including the Meritorious Service Medal with one oak leaf cluster, the Air Force Commendation Medal with three oak leaf clusters, the Air Force Achievement Medal with three oak leaf clusters, and the Combat Action Medal.  Travis has also been awarded several distinctions within education, training, and leadership, including the U.S. Air Force Education and Training Manager of the Year award and the Distinguished Graduate award from the Noncommissioned Officer Academy.  Travis also holds a B.S. in Human Resources Management from Columbia Southern University where he graduated Summa Cum Laude.
After spending over two decades serving in the United States Air Force, Travis fully believes that the biggest impact one can have in life is through helping others achieve success which led him to Tyler, Texas after his retirement from the military where he accepted the position as a Career Success Coach for the University of Texas at Tyler where he became among the first in the university's history to become certified by the National Association of Colleges and Employers.
Travis has been heavily involved with CAMP V since 2018 as a board member and chairman of several committees.  His involvement has led to being selected as the Executive Director as of June 2021.