Assisting Veterans
This is an exciting time to be associated with CAMPV as it is entering a new era of assistance for Veterans. With an increasing number of men and women returning home from active duty, there is a calling for the civilian community who have enjoyed the sacrifices that these Veterans have made to engage in their assimilation. CAMPV is such a place where both, Veterans in need of appreciation and support can join hearts and hands with the local community in a wonderful partnership of like mindedness and purpose.
The 20 Acre Campus at CampV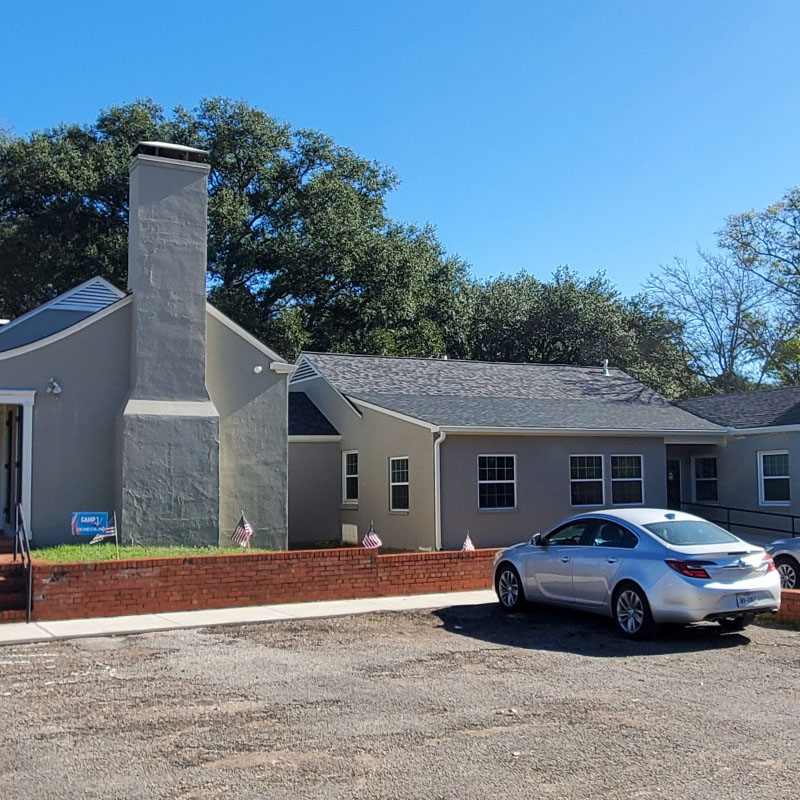 Resource Center
A 4000 sq. ft. facility provides a one stop shop where multi-Veteran Service Providers office and provide a more efficient and effective means of support. Nowhere else in the country have these agencies worked so together in one facility sharing information to ensure a Veteran and their family have all they need to succeed.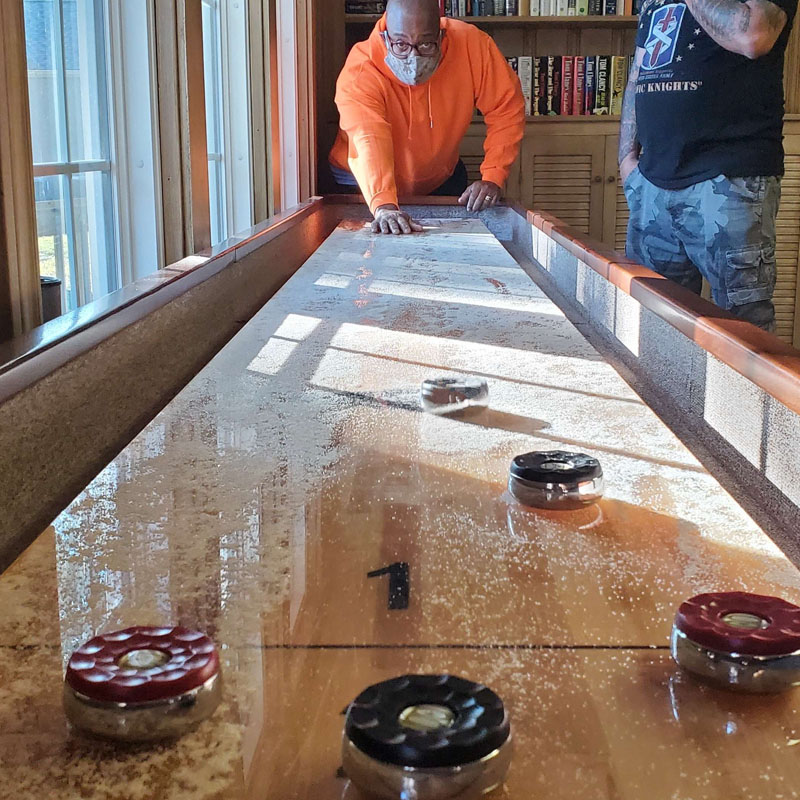 R&R Building
A 2200 sq. ft. home surrounded by 100 yr. old live oak trees offers peace, serenity, and relaxation. Support groups meet regularly providing opportunities for Veterans to network and connect. Programs provide referrals to education, employment, and community support.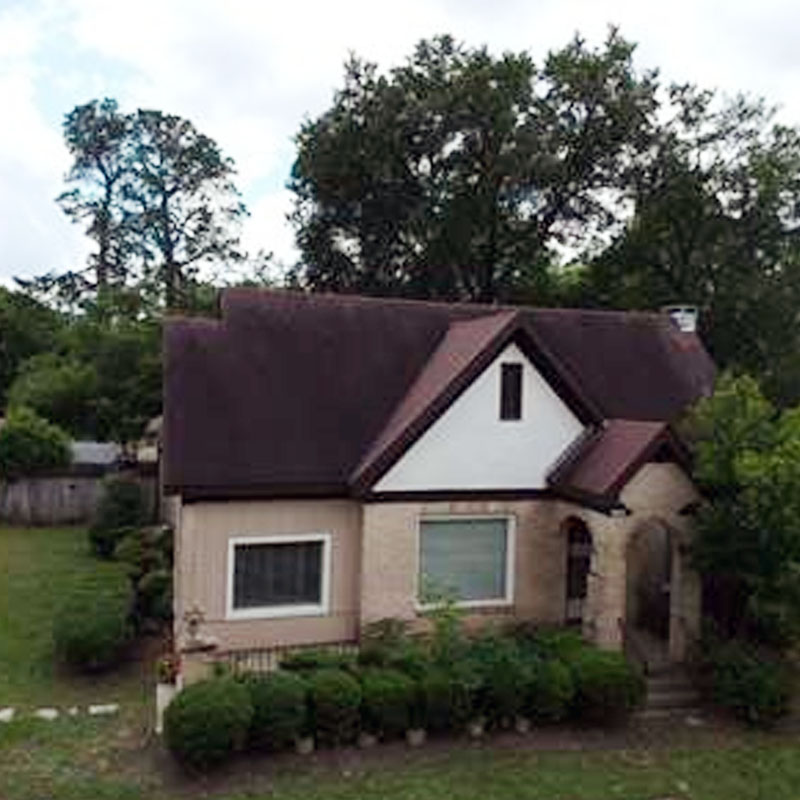 Women's Building
Opening in Spring, Our Place is dedicated to the many brave women who chose to serve and protect our country. Veterans and active military wives are welcomed to Our Place for respite and relaxation. Female caregivers providing day to day care for ailing and disabled Veterans can get a break at Our Place.
Programs specifically for females are offered – from yoga sessions to training/education workshops to library and meditation rooms.
Coming Soon:
Fitness and Center (gym)
Chapel/Multi-purpose Building
Pavilion Square – outdoor entertainment
Market Square/Organic Garden
Playground/Food Truck Area
Challenge Course/Walking Trail
Equestrian Center
Veterans Memorial Park
Woodshop/Arts & Crafts Shop
Auto Shop
Tiny House Neighborhood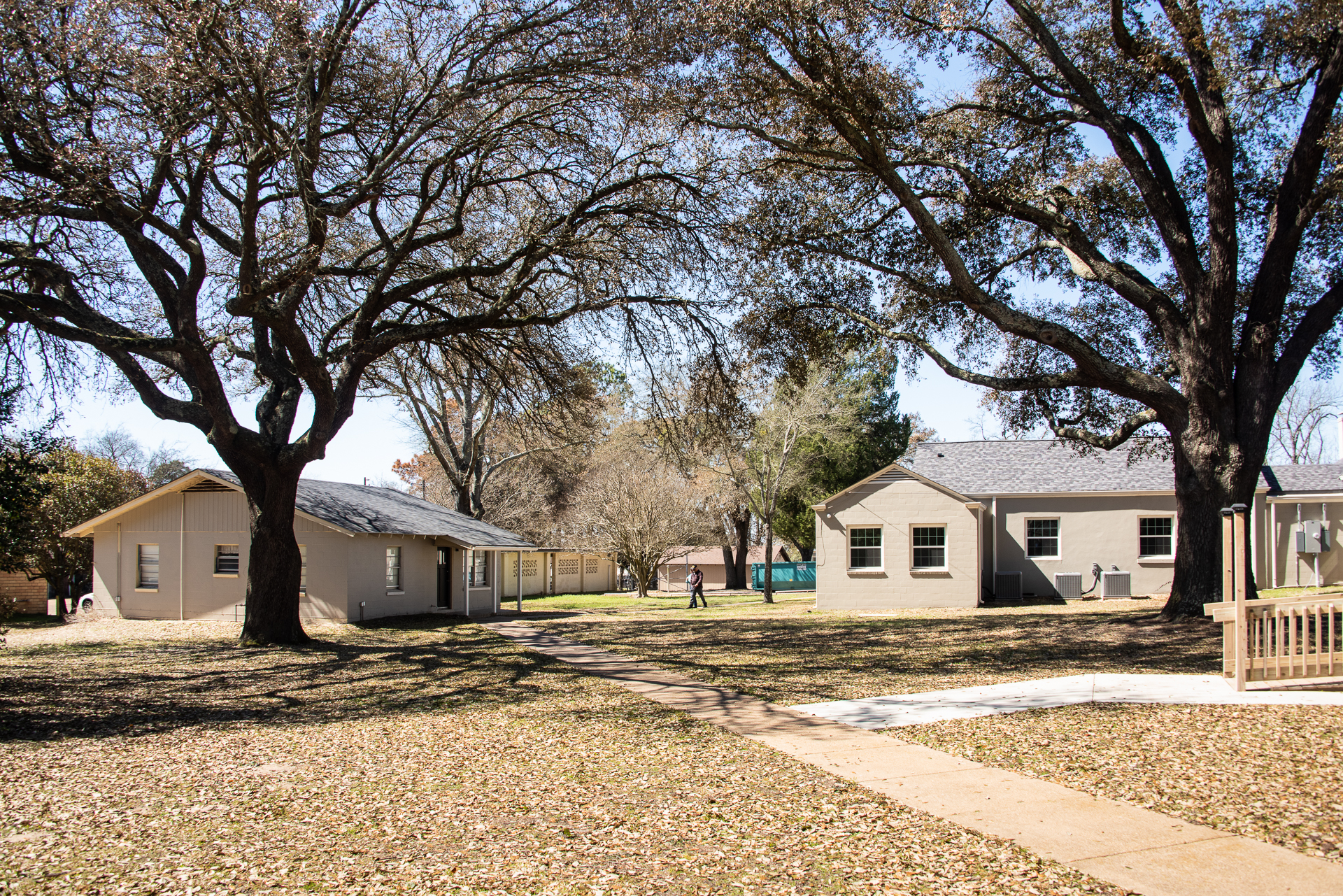 Join us
Let us stand together to build a community of Veteran support in East Texas. By donating to CampV, you mobilize an inspiring movement to serve those who have served us.
Please consider giving monthly to ensure the opportunities at CampV for recreation, fitness, mental-health and healing will always be accessible.