Recreation Center & Green Zone
Come Check it Out!
The Recreation Center at CampV is a place that you don't need a reason to visit. Stop by and hang out or hang out before or after an appointment. This is your place to hang out and enjoy, we look forward to meeting you soon. We also provide a free Rally Point Lunch every Tuesday.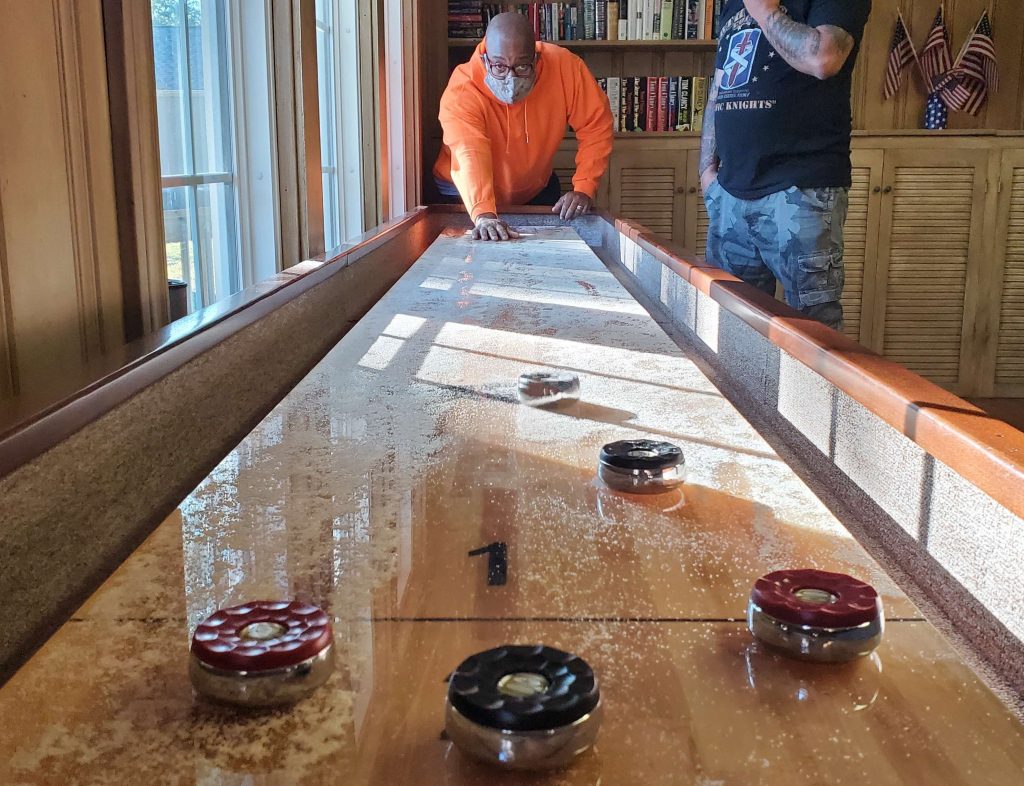 Want to get outside? We have several games that you and your family and friends can use. Cornhole, ladder ball, bocce ball, and others are available for you to use on our campus. Come hang out for the day with your family and enjoy the family-friendly environment and games. Right now, by appointment only, we even have archery equipment available to use. Contact us today to make an appointment and learn a new skill and explore a new hobby.
Looking for a group activity? Something to get involved with. We even have you covered there as well. We have several peer-led peer-to-peer groups. Some are based around an activity, like archery, and others are based on just getting together and enjoying the company of others. Not seeing a peer group that fits you? Let us know and we will work with you to help you find something that fits you, even if that means creating a new peer group.
Struggling to find something to do? Looking to take the family somewhere? Looking for somewhere to hang out? CampV and the Green Zone have you covered. Come hang out in the Recreation center here on the CampV campus. With different things to offer you will likely find something to entertain you. Like vintage video games? Some of the ones that most of us grew up playing are available for you and the best part is that they are free to play. Want to hang out and binge-watch your favorite show? We have you covered there too. Come explore what there is to watch on the Roku-enabled big screen tv. Video games and tv, not your thing? You can challenge a friend to a game of shuffleboard on our top-of-the-line shuffleboard table or try out our Skee-Ball Table. Like to play pool? We also have a pool table just for you.