Michael P. Cichowicz, MBA
Michael P. Cichowicz is the Executive Director at CAMP V.
Michael P. Cichowicz is the Executive Director for Community Assisting Military Personnel and Veterans (CAMPV). CAMPV opened in 2019 on 20 acres centrally located in Tyler, Texas. The mission is integrating military and civilian resources through one central location providing efficient and effective support and fellowship for Veterans, active duty, reserves, guards and their families.
In 2020, Michael began serving in his role where he is passionate about assisting and interacting with Veterans and their families who make East Texas a great place to call home. Michael has experience in higher education, nonprofit leadership, organizational management, employer relations, and community engagement. Most recently he served as the Assistant Director of Career Success at The University of Texas at Tyler.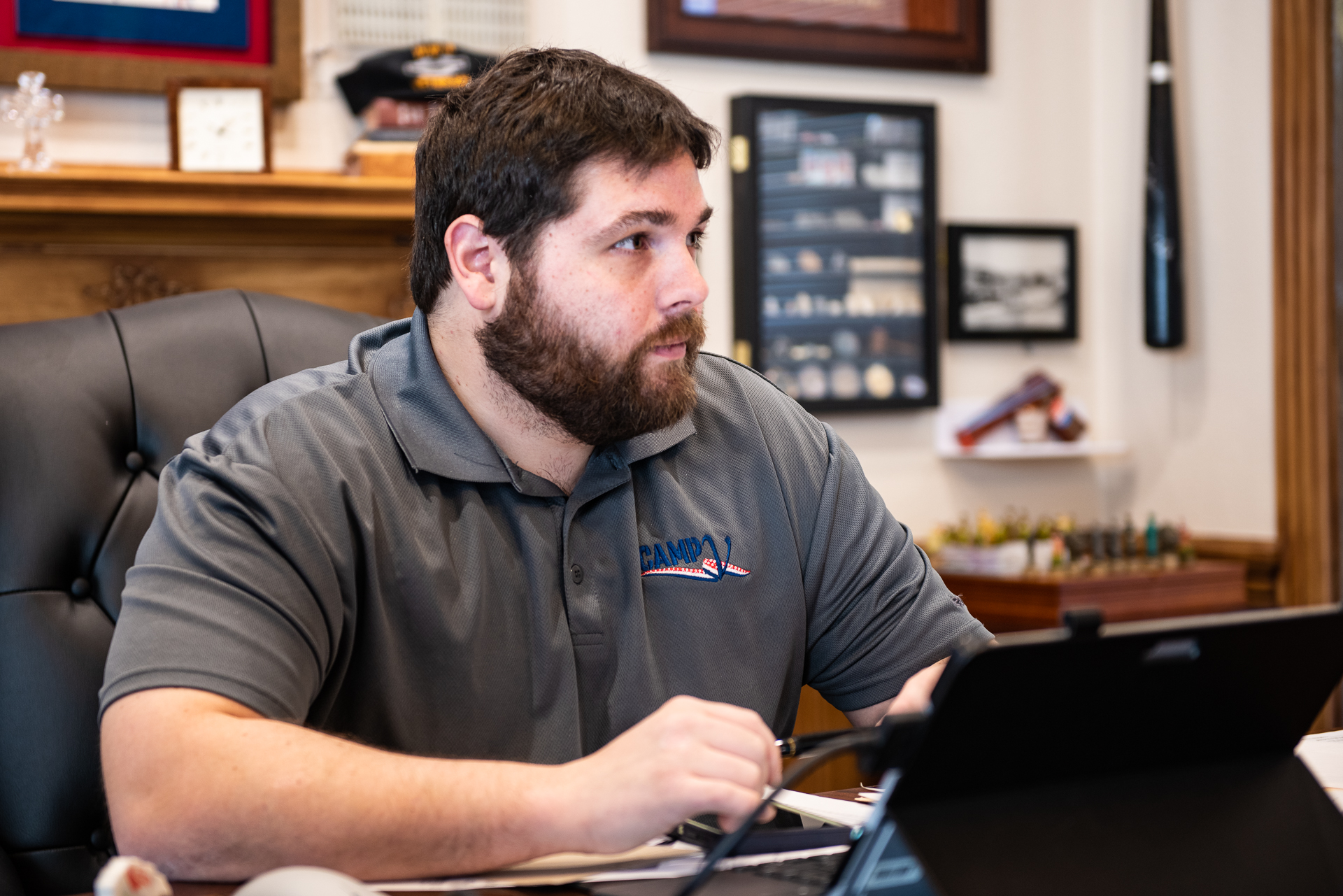 Michael is from Norwalk, CT where he began his professional journey serving the departments of institutional effectiveness, academic advising, student activities, service learning, counseling, and Veterans affairs at Norwalk Community College and University of Bridgeport.
Michael received his BA in Psychology and Sociology from the University of Rhode Island. He received his Master of Counseling from the University of Bridgeport and his Master of Business Administration from the University of Texas at Tyler. Currently Michael is pursuing his Executive Certificate in Nonprofit Leadership at Harvard Kennedy School.
In his free time Michael enjoys riding motorcycles, collecting sports memorabilia, volunteering and spending time with his wife Camlynn, and children Aven (5) and Kelson (3).  Michael and his family are glad to call Tyler, Texas home. 
All the best,
Michael