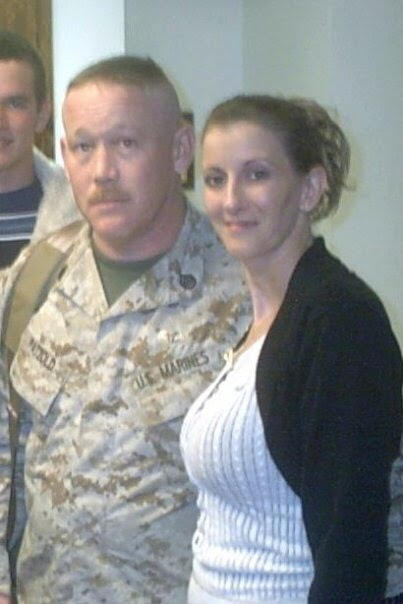 Happy Cooking with Vicki!
Hello Everyone, let me take a moment to introduce myself.
 My name is Vicki Patzold.  I am the wife of a retired Marine, a mom, and an Oma.  I spent many years as a Key Volunteer, previously know as Key Wives in the Marine Corps. I have adjusted to the cost of living in various places and, I am very familiar with making meals out of what is on hand between paydays.
We are all busy these days.  No one wants to spend hours in the kitchen every night over a hot stove to feed our families.  Many of us are trying to avoid take-out and overly processed foods high in sugar and salt.  We want easy, simple dishes that make our families happy and full.  Through this blog, I intend to show you some of my family's favorite meals.  Many of them with minimal ingredients and can be done in minimal time.
I started learning to cook at the age of 8, and by the time I was 15, I was creating my very own recipes.  I am a simple cook, taking a recipe and adjusting or altering it to suit my taste.  I think many of us do the same thing.  If you like the recipes you see, be sure to let us know.  If there is a recipe you would like to learn how to make, I want to know.  Perhaps we can do a video of that recipe down the road.
I look forward to sharing with you all the things I have learned through the years.  I will show you how to make pre-packed items homemade.  More importantly, how to feed your family with minimal effort and on a budget. It's time we started getting back to the table and away from the drive-thru line.
Click HERE to view my Happy Cooking Facebook page.
This recipe doesn't really have a blog portion.  I'm not even sure what to say about them other than, if you like Taco Bell's Fiesta Potatoes, then this recipe will be right up your alley, so let's get to it! IngredientsPotatoesOilSalt & PepperGrated Parmesan...