Casey is a Veteran Advocate and CampV Media Specialist
Casey Olson is a Marine Corps Veteran who retired from active duty in 2013. After graduating high school Casey left home for Marine Corps boot camp in San Diego California. Once through all entry level training Casey found himself stationed in Okinawa for a year. Upon returning to the United States Casey was stationed in California again with two different infantry units, 2/4 and 2/1. During this time Casey participated in several deployments to Okinawa and the Middle East. While with 2/1 Casey participated in the invasion of Iraq and two more subsequent deployments to Iraq in support of Operation Iraqi Freedom.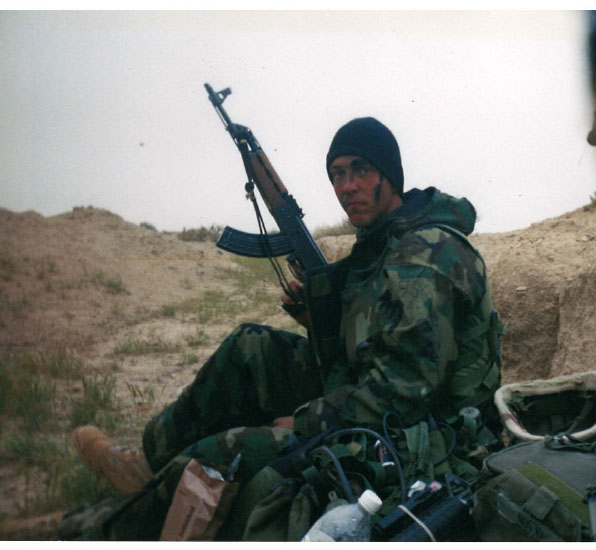 In 2006 Casey transferred to the School of Infantry at Camp Geiger in Jacksonville North Carolina. From 2006 to 2009 Casey was a squad instructor for Company B, Infantry Training Battalion and a squad advisor for the Infantry Squad Leaders Course with Advanced Infantry Training Battalion. 2009 saw Casey transfer to 1/8 and once again deploy, this time to Afghanistan, twice. During this time Casey participated in Operation Enduring Freedom. During the drawdown Casey was eligible for and took early retirement, retiring with 8 total deployments and just over 16 years of active service within the infantry.
After retiring in 2013 Casey and his family moved to Tyler Texas. Casey worked various jobs until he found CampV in early 2020. During this time Casey had several encounters with Veterans that needed help but had nowhere to go. These encounters played a pivotal role in what would come next.  After discussing it with his family Casey started volunteering in February 2020 full time with CampV.